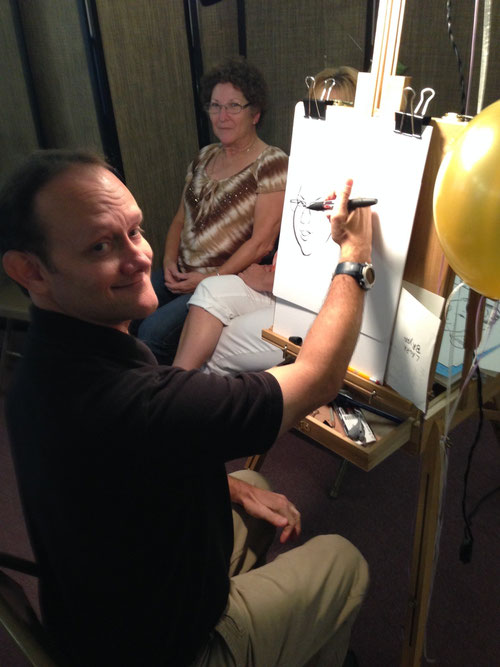 LET ME SHOW YOU HOW I CAN MAKE YOUR NEXT EVENT AMAZINGLY ENTERTAINING, SUCCESSFUL, AND FUN. GUARANTEED!
Call or Text me anytime at
Hi, my name is James Thomas and I'm a Caricature Artist. I work at The largest theme park in Orlando. I'm also a Caricature Artist for parties and live events, and I'm happy to work anywhere in the state of Florida, from Miami to Jacksonville.
I try to imagine what you would look like as a Disney character, or a saturday morning cartoon, and then I draw you, accentuating your best features, creating  party caricatures that are beautiful momentos that you can keep forever! 
If your looking for wedding caricatures, a birthday party entertainer, or an awesome way to draw a crowd to promote your business at a Trade Show, even if it's a small party or big event, you've come to the right place.
Live caricatures are an excellent party entertainment idea. They are more unique than other forms of party entertainment, because the guests get an awesome gift to take home with them!
Give me a call at 863-430-4311 or fill out the quote request form
on this page to find out how I can help you make your next event amazingly entertaining, successful, and fun. Guaranteed.
A VIDEO OF ME DRAWING AT A PARTY!
Here is a video of me drawing at my niece's first birthday party!
WHAT DO YOU GET WHEN YOU HIRE CARICATURE ARTIST, JAMES THOMAS?
EFFICIENT ENTERTAINMENT~
When you hire me for your event, I'll come out and bring everything I need to draw. (An easel, a small light, paper, and art supplies). I'll draw as many people as I can in the time I've been given.
SPEED AND QUALITY~
I can draw 15 black-and-white Faces per hour (Classic Party Style). Or, I can draw 8 or 9 Color Faces per hour. Your drawings are done on 11 x 14 professional paper, and each drawing comes with a plastic bag to protect it. High quality drawings that can be framed forever.
GUARANTEED FUN!~
I offer a 100% guarantee. If you are not totally satisfied with my service at your event, you will receive a prompt and courteous refund of your total purchase. No questions asked. That's how sure I am that you are going to be happy! I might be the only caricature artist in the world that offers this guarantee.
REASONABLE RATES~
$100 per hour
(for any event less than 30 miles from my home, Davenport, FL 33837)
$110 per hour 
(for events over 30 miles, but less than 100 miles away)
$125 per hour 
(for events over 100 miles away) 
3 hour minimum for events over 100 miles away.
$195 per hour for Digital Caricatures ( drawn on an iPad and printed at the event.)
ANYONE WHO SIGNS UP FOR MY EMAIL NEWSLETTER GETS A 10% DISCOUNT ON THE PRICE FOR LIVE EVENTS 😎👍
Please, fill out the contact form for a free quote today.
The only problem is that my schedule can sometimes fill up very quickly. Please, fill out the form below to see if the date of your event is still available.
Thank you very much, and have a great day!
Sincerely, James Thomas
For A FREE No-Obligation Quote,
Or Fill Out The Booking Request Form Below.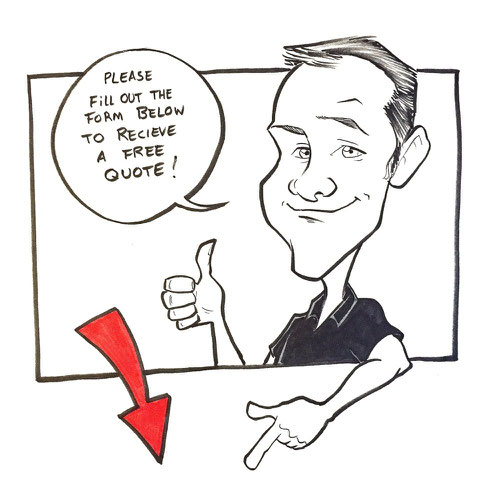 As far as I know, I'm the only Caricature Entertainer who offers free samples. If you find another artist who does this, please, let me know. 
My email is
jamesthomasart@yahoo.com 
Click the red button below, to get yours
Thank you to Thumbtack.com for choosing me as the #1 Caricature Artist in Orlando. It's a great honor!
.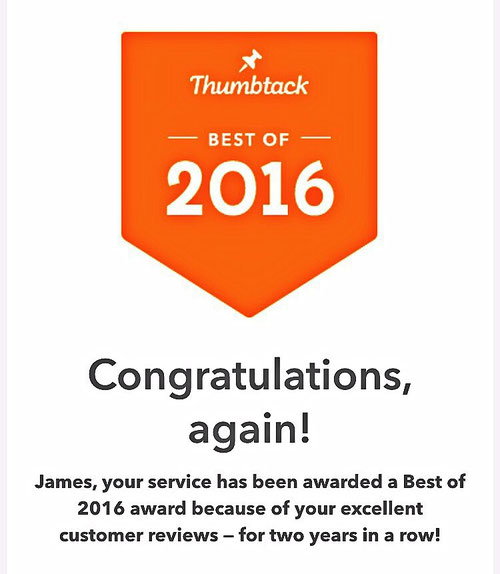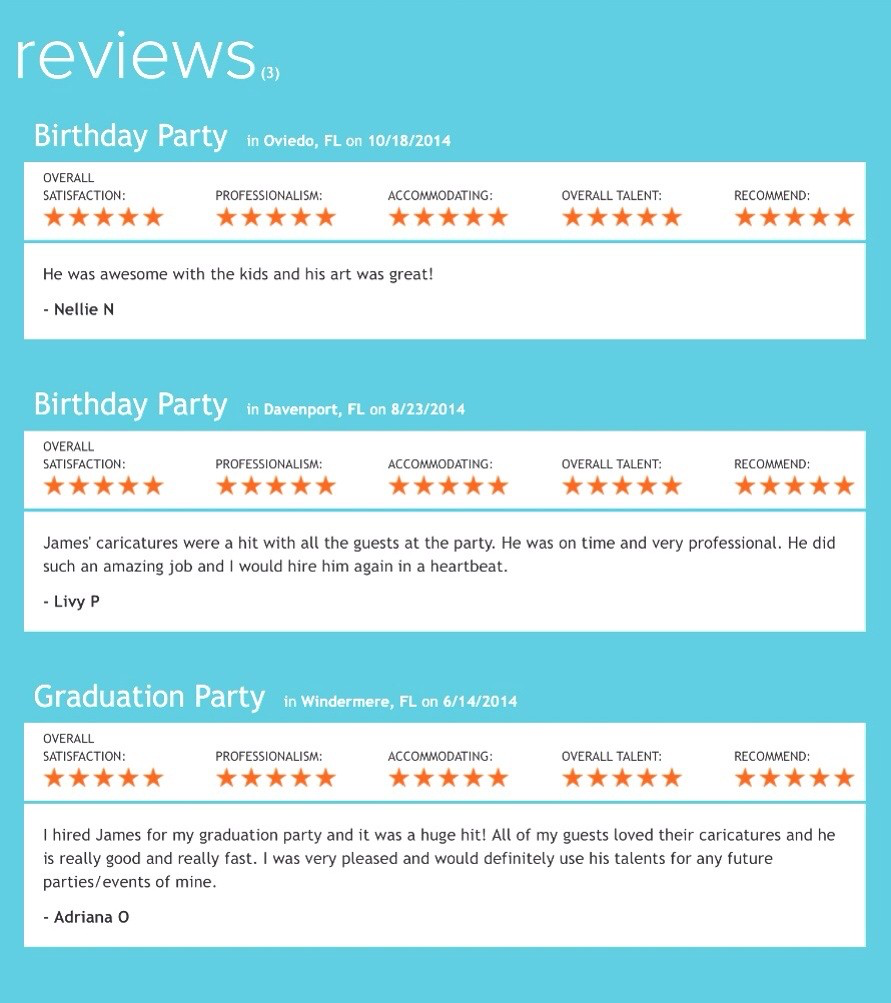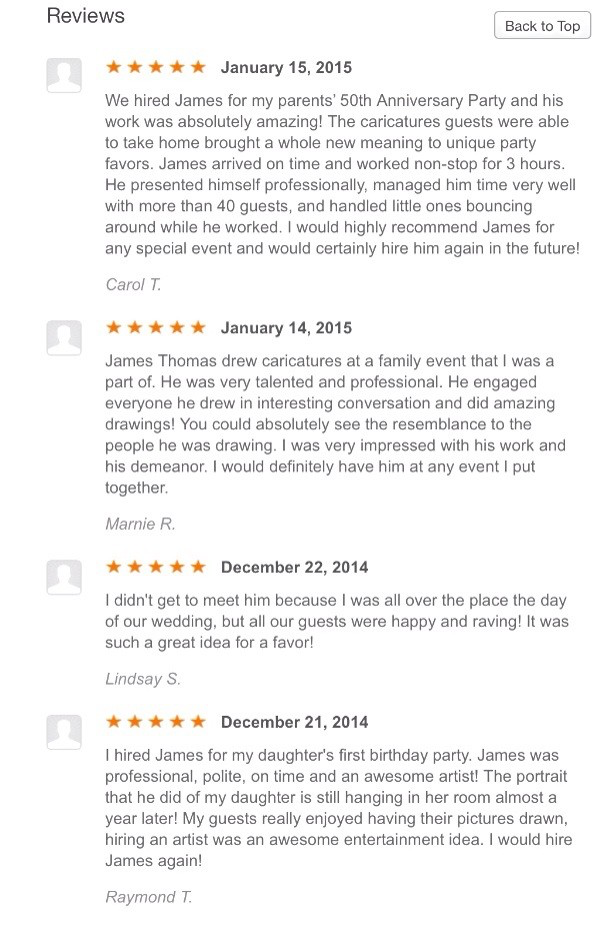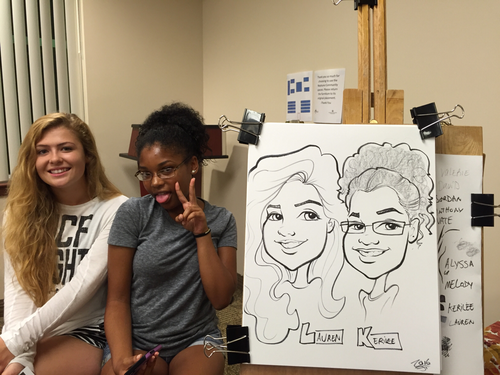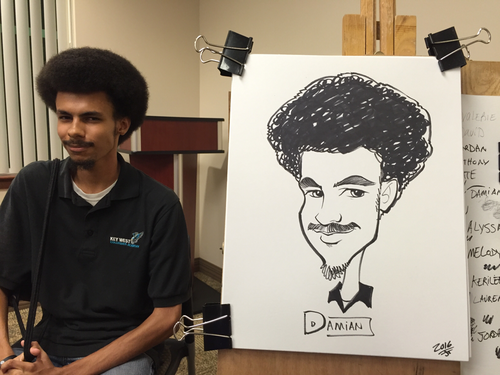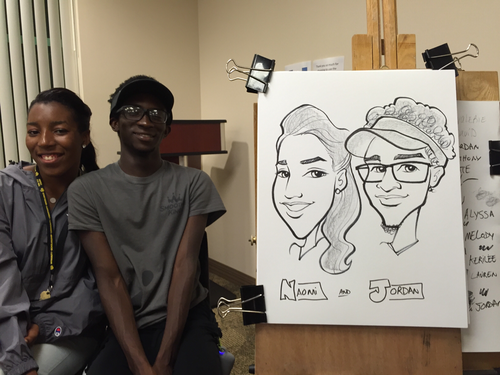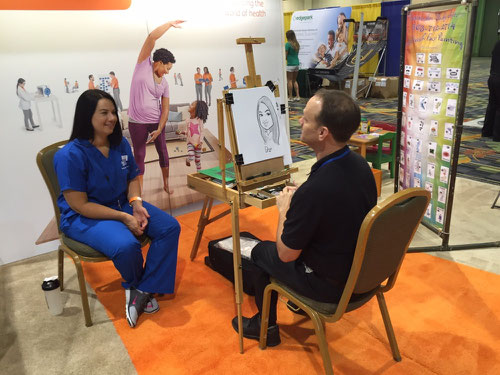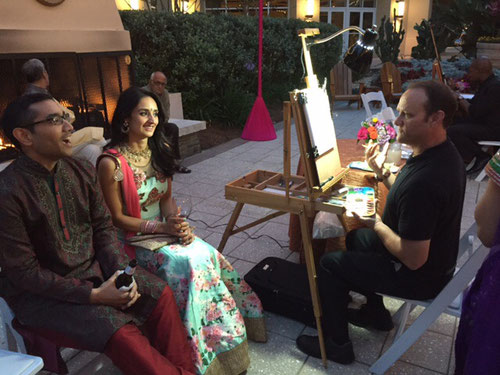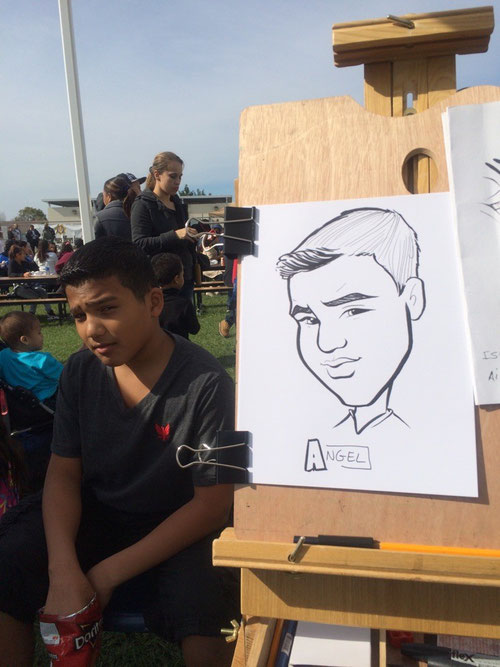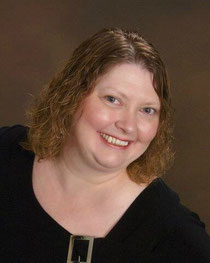 Here is a comment that a client recently shared with me through Facebook:
"We hired James for my parents' 50th Anniversary Party and his drawings were absolutely amazing! Guests were able to take home caricatures to remember this special day- these unique souvenirs don't compare to typical party favors! James arrived on time and worked non-stop for 3 hours. James handled himself professionally, managed his time effectively with more than 40 guests, and handled little ones bouncing around while he worked. I would highly recommend James for any special event and would certainly hire him again in the future! "
– Carol T, Gainsville Fl
I'm based in Davenport, which is very close to orlando, and I travel to any location in Florida.